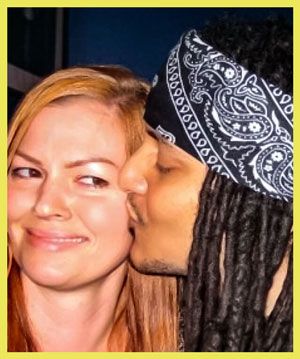 Owners Michael and Loriann share almost 35 years of vegetarianism and veganism between them, and are raising a very healthy and energetic plant based son! They recently moved back to Loriann's hometown of Boyertown from NYC, where Michael was born and raised. Their passion for health and wellness, as well as hospitality, led them to this endeavor, and they are eager to be a part of the community and offer something new and exciting to the town and surrounding areas.
In their spare time Michael and Loriann love to pursue their creative passions of art and music, and are looking forward to incorporating both into the cafe.
Visit us...
Wed 11-3
Thurs 11-3
Fri 11-3
Sat 10-3
Sun 10-3
Please be advised we stop taking orders 30 minutes prior to closing.
We are always BYOB, so please feel free to bring a bottle!
Closed Monday and Tuesday
484-415-5066
We welcome private parties and other events at the cafe. If you would like to book a
private event, please click HERE.